There's one question we get asked ALL the time: Should my business be on TikTok?
The short answer to this question is "yes." This blog post wouldn't be very helpful if we left it at that though, would it?
Read on for a more nuanced answer, where we provide you with a framework for evaluating whether TikTok is right for you and provide examples of organizations—from the financial services industry to local government—who've found devoted audiences on this unique platform.
Questions to ask yourself before joining TikTok
You're probably already managing several social media platforms for your brand. New ones crop up all the time, so what's so special about TikTok? Quite a lot actually, but we'll get to that later.
First up, take a look at the questions we put together to help you evaluate TikTok and decide whether you should give it a try or give it a pass.
1. Is my audience on the platform?
Do your research by signing up for a personal TikTok account and lurking around to see who's using the platform and how.
Pay attention to who's active in your industry or verticals and check to see if your competitors are there. Just because they are doesn't mean you should be, of course, but it could be a sign that it's worth testing.
You can also find a ton of data about TikTok users in Hootsuite's Digital Report series.
2. Can I provide value to my audience on TikTok?
Once you've determined your audience is on the platform, you need to figure out if you can give them something they want or need.
TikTok isn't like other platforms—you won't succeed by being overtly sales-forward or corporate-sounding. Think about the content that works best on TikTok, then consider whether it's something you and your team can deliver.
3. Is the time and resource investment worth it?
No matter what you're posting or who's responsible for posting it, there's a cost in terms of time, money, and other resources.
While TikTok users favor authentic, low-production content, there's still an investment involved in executing clever and engaging videos.
Consider what resources you'd need to invest in this new channel and if you have the talent in-house to dedicate to it.
4. Can I do things on TikTok that I can't do on my existing channels?
TikTok provides an opportunity to do something new that could delight your audience. It has popularized short-form vertical videos with a very different tone than other platforms.
Is there an opportunity for you to do something different with your brand voice or style? Definitely. But also ask yourself if something new would be valuable for your business.
5. Does TikTok and the opportunities it provides align with my social media goals?
Your goals are the heart of your social media strategy and your social network choices need to be in service of them.
You may have heard that TikTok is amazing for its organic reach. But that's not all. It's also a great channel to support the consideration stage of the buyer journey, drive conversions, and build customer loyalty. Learn more in a blog post about the TikTok opportunity—we've laid it all out for you there.
Do TikTok's greatest strengths line up with what you're trying to achieve with your social media strategy?
The TikTok opportunity
For social marketers, TikTok is becoming increasingly hard to ignore. It was the most downloaded app of 2021 with 656 million downloads (over 100 million more than its closest rival, Instagram), bringing the total to over 2 billion downloads globally.
Contrary to popular belief, TikTok is not just for Gen Z, meaning marketers can reach other age groups on this platform. Case in point: American TikTok users aged 35 to 54 have more than tripled year over year.
Bonus: TikTok's biggest demographics, key things you need to know about the platform, and advice on how to make it work for you? Get all the must-know TikTok insights for 2022 in one handy infosheet.
Another common misconception is that brands don't belong on TikTok. There's a huge opportunity for brands and organizations of all shapes and sizes on TikTok. With the launch of in-app shopping, it's become even more essential to brands looking to connect directly with customers—70% of TikTokers say they've discovered new products and brands on the platform that fit their lifestyles and almost half of TikTok users say they bought something they saw in the app.
TikTok isn't just for consumer brands, either: 13.9% of B2B decision makers who use social for work research say that TikTok influences their purchase decisions. While it may not be the most obvious platform for direct B2B sales conversions, TikTok provides a great space to build brand trust and loyalty: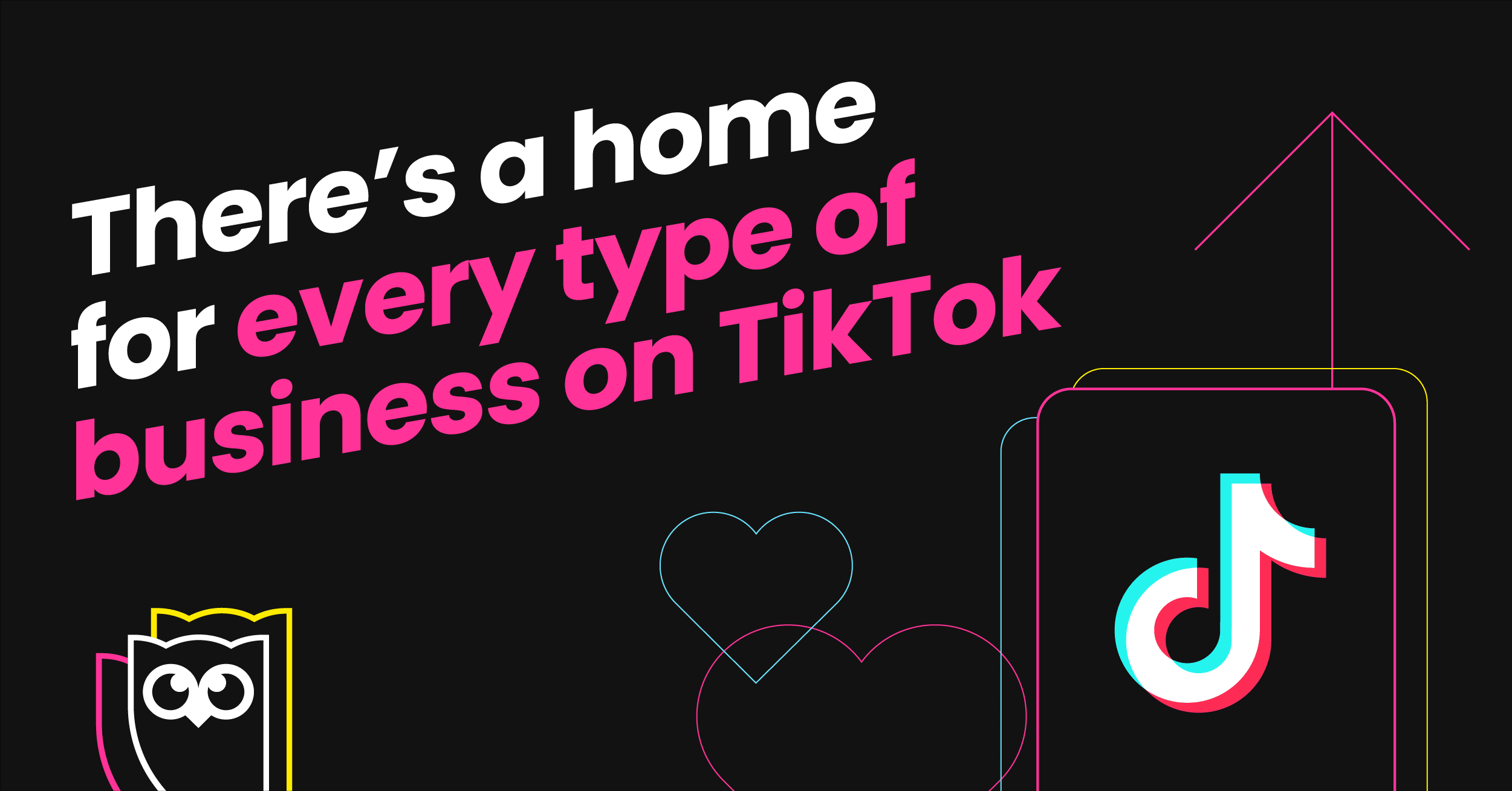 Unexpected organizations that are smashing it on TikTok
To demonstrate that brands and organizations of all kinds can find a home on TikTok, we've compiled a list of TikTok accounts making waves in seemingly unexpected places.
Local government
Local government-run organizations like libraries, schools, fire departments, parks, and transit providers may doubt that TikTok is a platform where they can have an impact, but there are many examples of local government organizations doing just that.
Fowlerville District Library, located in Livingston County, Michigan, joined TikTok in May 2021 and has built a solid following of 96.6K. This is notable since the village has a population of only 2,886 people!
The library's account features videos of its affable staff reviewing books, having fun with TikTok trends, and promoting inclusion and social justice through their love of books.
@fowlervillelibrary Reply to @ktempestbradford Here's a list of queer books with BIPOC characters! 😁 #library #librarytiktok #booktok #lgbt ♬ Life Goes On – Oliver Tree
Sioux Falls Fire Rescue located in South Dakota joined TikTok in February 2020 and has gained an incredible following of 178.7K with its funny, authentic videos that feature its staff, mascots, and trending audio tracks.
This video alone had 3.4 million views and over 8,000 comments.
@siouxfallsfirerescueReposting this video but it didn't get the hype it deserved🤷🏽‍♀️♬ original sound – Sioux Falls Fire Rescue
Financial services
TikTok videos using the #Finance hashtag have 6.6 billion views so there is a massive audience for financial services on the platform.
Revolut, the digital bank that has taken the UK and Europe by storm, has over 6,000 TikTok followers. It responds quickly to TikTok trends and gets tons of engagement. Some of its videos have gained millions of views—the one below was watched 3.9 million times!
@revolutapp My money don't jiggle jiggle, it folds. 💶 #Revolut #FYP #mymoneydontjiggle #jigglejiggle ♬ Jiggle Jiggle – Duke & Jones & Louis Theroux
But it's not just digital banks and fintech companies that find success on TikTok. Traditional banks are also connecting with different audiences through a range of different strategies.
The Royal Bank of Scotland partners with TikTok influencers to create user-generated content (UGC) on a range of money-related topics including money-saving tips for students, advice for buying your first home, and ways to avoid financial scams.
The bank's content strategy performs really well, with some videos gaining over 2 million views.
@royal_bank On The Money | Saving up for a deposit. #onthemoney #firsthome ♬ original sound – Royal Bank of Scotland
Insurance
State Farm provides all the evidence you need that insurance brands belong on TikTok. The brand revived a beloved character—Jake from State Farm—from a well-known 2011 TV advertisement and built a home for him on TikTok.
Jake is quick to jump on all the latest TikTok trends and is consistent in referring back to the original advert that made him famous. (e.g., his response when asked what he was wearing, "Uh, khakis"?)
The reimagined character's 424.5K TikTok followers and incredible engagement stats demonstrate how even brands from conservative industries like insurance can find massive success on the platform.
@jakefromstatefarm With the name Jake from State Farm, I gotta be the main character ☺️ Plead your case in the comments @Boban Marjanovic @TheTraeYoung @Karl-Anthony Towns #NBA #NBAEdits ♬ original sound – Jake from State Farm
Technology
Intuit Quickbooks joined TikTok in November 2021 and has already earned 21.8K followers through its clever strategy featuring content from the small business owners who rely on Quickbooks to run their companies.
@quickbooks Running a small business IRL isn't all iced lattes and lip balm, but the hard work pays off. 💪@gabrielfeitosagrooming #newbiznoproblem #smallbusinessowner ♬ original sound – QuickBooks
Dentists
Yes, even dentists belong on TikTok. The Singing Dentist brings incredible humor to his field and has gained 217.9K followers as a result.
With his dental puns, funny songs, and dance moves, the Singing Dentist's videos regularly go viral and bring smiles to hundreds of thousands of people on TikTok.
@dentistsinging Some Dental Dance moves for you,,, you're welcome!! #dance #dental #foryou #fyp ♬ Believe Me – Navos
How to get started on TikTok
Hopefully we've convinced you of the value TikTok can bring to your business's social media strategy. Regardless if you're the hottest new retail brand or a local library in a small town, you can find a home on TikTok.
Here's how you can get started:
1. Download the app and snag your handle
If you haven't already, download the TikTok app and secure your brand's handle. Get tips from our TikTok for business blog about adding more information to your profile and accessing metrics and audience insights.
2. Write your bio
Write a clever bio (check out your peers' bios for inspiration) and add a link to your website. Be sure to add a UTM to your link if you want to track the traffic TikTok's sending your way.
3. Get tips on TikTok etiquette
For help understanding how to navigate TikTok's difficult-to-define elements, get your hands on Hootsuite's TikTok Culture Guide. Reading it is like sitting next to a friend who'll explain everything in plain language. We promise it'll bring you up to speed in no time.
4. Watch, listen, learn
Follow your interests on the platform and watch some content from your competitors, adjacent industry players, and creators to see what they post and how they engage with their audiences.
5. Comment on other brands' videos
The comments section of TikTok videos is a great place to learn how to speak TikTok. When we launched our brand on the platform, we discovered that proactively commenting on other brands' posts brought tons of traffic to our account. Learn how Hootsuite grew our following to 11.5k in 10 months.
6. Try making a quick video
Think of a funny sketch about your industry, try a dance move, or share a life hack. The videos don't need to be high-quality—65% of TikTok users agree that professional-looking videos from brands feel out of place or odd on TikTok (Marketing Science Global Community and Self-expression Study 2021).
You'll see from the examples above that the content works better if it's authentic. Check out tips and tricks on our blog to get started.
7. Connect it to your favorite social media management platform (Hootsuite, of course!)
That's right: TikTok is now on Hootsuite! Get connected and manage TikTok alongside all your other social media content.
Schedule your TikToks, get recommended post times, engage with your followers, and measure your results—all from one central dashboard.
Try Hootsuite's TikTok Tools Free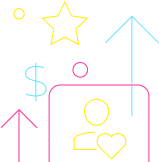 Grow on TikTok faster with Hootsuite
Schedule posts, learn from analytics, and respond to comments all in one place.
ENGRMKS & CO – #Business #TikTok #Burning #Questions #Answered
Published: 2022-07-04 18:30:32 ,