Productivity is king, and the reigning king of productivity suites has been Microsoft Office for as long as most of us can remember. But a quiet coup has been afoot for at least the last decade, and savvy users and businesses have been gradually switching from Microsoft's suite to Google Workspace apps.
For my part, I've been working primarily in Google apps since 2009, across half a dozen different companies, and I've reached the point where I just roll my eyes when someone emails me a .docx or .xlsx attachment. Is it time for you to make the switch? Here are five reasons you should cut MS Office loose, and two big reasons it's worth holding onto Microsoft's suite. 
1. Google Workspace is mostly free, and for businesses it's pretty cheap.
Robert Strohmeyer / PCWorld
Microsoft has been charging hundreds of dollars for its Office suite for as long as Office has been a thing. Today, Office 365 comes in a variety of slightly different and apparently arbitrary versions consisting of different combinations of its various applications at prices ranging from $70 a year for Personal to $264 a year for Business Premium. Yes, business rates are comparable, $72 and $264 annually, with larger enterprises getting reduced rates off the big bundle. But for personal use, Google apps are flat-out free. Not a penny. Just create an account and do your thing. Even my kids figured this out on their own, as did all their friends.
2. Google offers easier collaboration.
From its inception, Google's app suite was built for collaboration. Being internet-first, Google Docs, Sheets, Slides, etc., were conceived at a time when sharing and collaborating on documents had become the norm for a new generation of workers, and Microsoft was years behind in that area. While Office 265 has stepped things up, Microsoft's collaboration experience remains kludgy and confusing, relying on Sharepoint and OneDrive back ends. But Google apps make it easier to see who's doing what, find and revert changes, and get it all done in real time without waiting for different users to save their changes.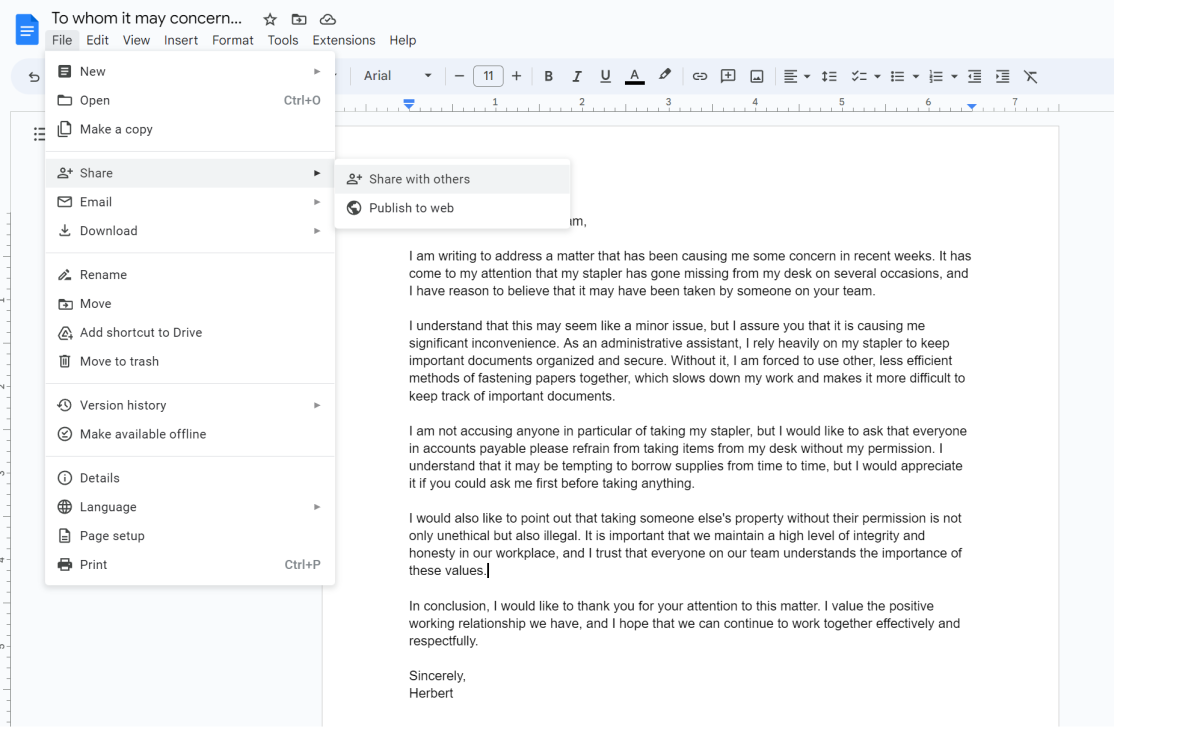 Jon Phillips/Foundry
3. Seamless access from anywhere
Both Office365 and Google Workspace live online and are accessible from any device, but Google's system was designed for easy access and sharability first, where Microsoft Office has a business-grade security bias that results in a lot of annoying hurdles to easy access and sharing. Whether you're on a browser or using Google's native apps on a mobile device, getting to Google Drive is always easier than hassling with Microsoft OneDrive. Chances are that anyone you want to share something with has a Gmail account, and that's all it takes to access Google Drive.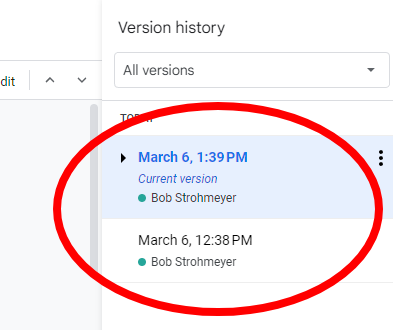 Robert Strohmeyer / PCWorld
3. Google apps are simpler
Simplicity can be a double-edged sword, but for the average user, Google Docs and Sheets are just easier to work with than Microsoft Office. Because Google Drive is built into the suite, you don't have to worry much about where to put stuff. You can just create a new doc and start typing. The basic formatting tools are right there, and while it's possible to access advanced features, most people don't really need to. Google has done a brilliant job of curating an easy interface and moving the complex stuff out of the user's way. 
4. Google continually adds extensive integrations
When you buy a given version of Office365 (the basic personal edition gives you six apps plus Defender and OneDrive), you get a fixed collection of apps. By contrast, Google Workspace is always expanding. Pop open the Google Apps menu in the top-right corner of Google apps and you get a list of more than 20 apps, ranging from Docs and Sheets to Keep, Forms, and Voice, and even Youtube. Google's ecosystem of apps all work with Google Workspace in one way or another, making it easy to share your documents and content between them. 
5. You probably already have Google Apps
Unless you're one of those people who never signed up for a Gmail account, you probably already have Google Workspace and you're probably already using it. For free. There's nothing more to do or buy. Just embrace it.
Why you might want to keep Microsoft Office
Google's apps aren't perfect, and they're not always the most robust options. There are two big areas where Microsoft's productivity promise wins handily: Presentations and super-advanced spreadsheets.
Advanced data wranglers prefer Excel
While Google Sheets is simple and easy to use and collaborate in, it doesn't hold a candle to the advanced capabilities of Excel. The average user may never create a pivot table or do the kind of sophisticated analysis that requires Excel, but if you do need those things, the comparison between these two tools isn't even close. 

Robert Strohmeyer / PCWorld
Power presenters prefer PowerPoint
I've done enough serious presentation-building in my career to appreciate the sophistication of PowerPoint. It has a massive gallery of visual styles and effects, and its approach to creating layered, data-driven visuals is vastly superior to Google Slides. If you've become a power user of PowerPoint, you'll immediately feel hampered by Slides' oversimplified objects.
On several occasions, I've built my presentation decks out in PowerPoint to get the look and feel I really wanted, then exported the slides to Google Slides to use them or distribute them to team members. That's a pretty damning fact when it comes to declaring which is the superior presentation tool.
Bottom line
For most people, the free Google apps are not just free, but easier to use and collaborate with than Microsoft Office is. Since most of us have Gmail or Youtube accounts anyway, we already have Google accounts and can just work there without any additional subscriptions or choices. But for serious professionals with specific needs in visual presenting or data analysis, Microsoft still reigns supreme by a wide margin. And if you do need these capabilities, your company should buy your Office365 subscription for you. Don't spend your own hard-earned money on it.