At a glance
Expert's Rating
Pros
Unique, attractive design
Motorized, 360 degree rotatable camera
Highly detailed, colorful captures
Cons
Mild shimmer and moire in captures
Can't be easily removed from vehicle
Must be registered before use.
Our Verdict
With unique styling and a motorized, rotatable camera the 70mai Dash Cam Omni both looks good in your vehicle and takes detailed captures in any direction.
Price When Reviewed
$199.99
Best Prices Today: 70mai X200 dash cam
I don't want to saddle the 70mai Dash Cam Omni with the adjective cute, though the onboard and app graphics animations push that aesthetic somewhat. (If you're familiar with the movie Wall-E, you're familiar with the vibe.) Clever and unique are far better terms to describe the unit with its motorized, rotatable camera.
More than that, the Omni is an effective dash cam that takes detailed video from any direction you point it at—day or night.
Note that all images are showing the Omni resting its mount. Normally, the mount's flat end would be stuck to your windshield with the camera body hanging down.
70mai Dash Cam Omni design and features
The Omni looks very much like a very large pill or capsule. The bottom third of the ellipsoid is occupied by the 1080p, 60fps camera, which rotates 360 degrees. It's not a 360 degree view; you use the app to point the 140 degree field-of-view camera in any direction.
You'd use the app because the camera is motorized. In fact, when you first boot, it will orient itself to the forward position. There are warnings not to rotate the camera by hand, lest you break it, but I didn't see them until after I had already attempted using my paws. I was gentle and the camera still functioned, but I'd stick with the app for this.
It's odd that you must rotate the camera clockwise (with the camera end pointed down) to cover areas to the rear—there's a stop at around the 270 degree mark when you rotate counter-clockwise.
The Dash Cam Omni features a 1.2-inch display, which is good for seeing large text, but the display's curved plastic covering can create some mild glare and distortion—one of the downsides of a capsule design. It can be a tad problematic as the driver will be sitting off-center and must lean over to get a good view.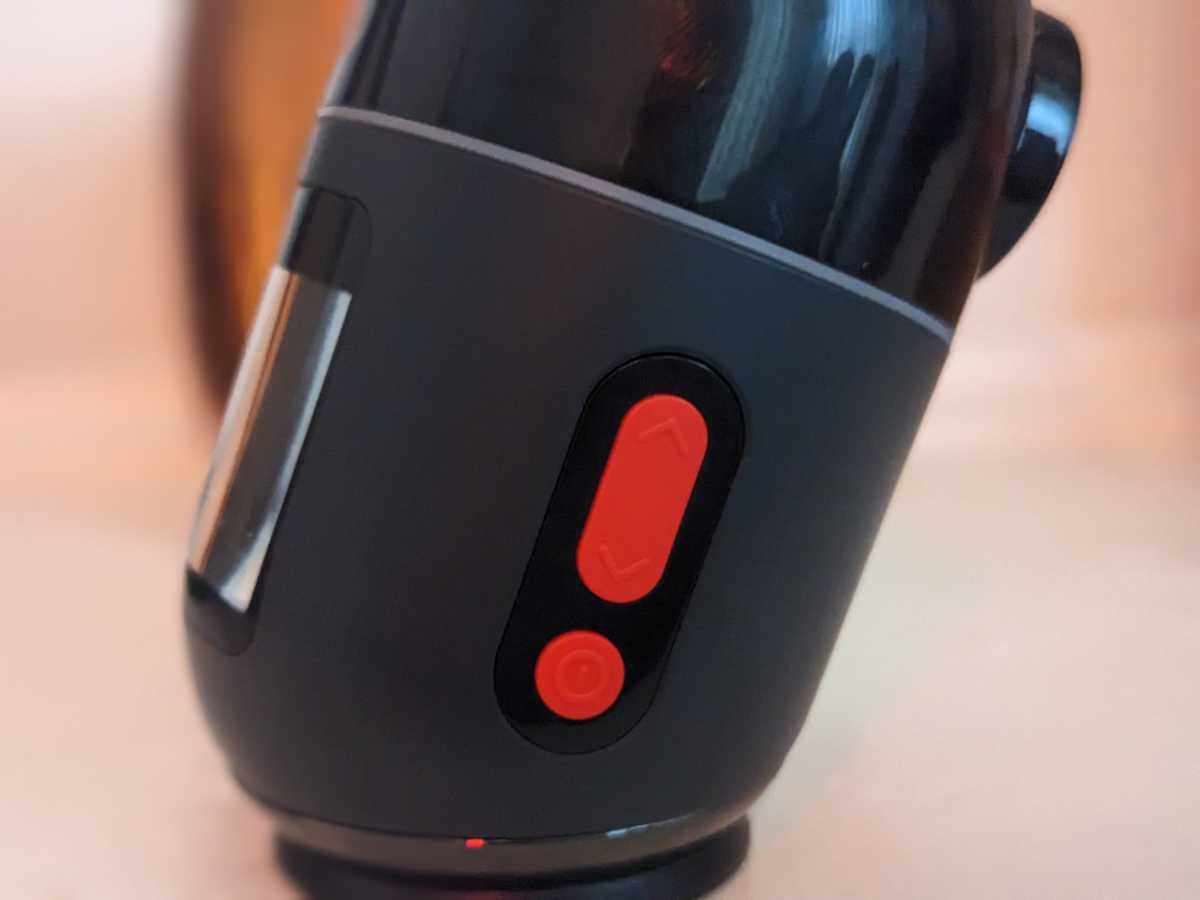 There's another potentially negative aspect to the Omni, depending on your car and where you park it: The mount, while being a clever, hinged affair (think Pacman's mouth), is affixed to your windshield with a semi-permanent adhesive and can't be easily removed from the windshield, or removed from the camera itself.
Parking here in San Francisco on the street, with a convertible, no less, makes leaving a dash cam in the car tantamount to yelling "Steal this!" at the top of your lungs. If you park under more secure circumstances, it's a non-issue.
Connecting the phone app with the camera via Wi-Fi is required to use and configure the camera. That in itself is fine, but I absolutely don't like having to sign up with the company and register the camera before it will record.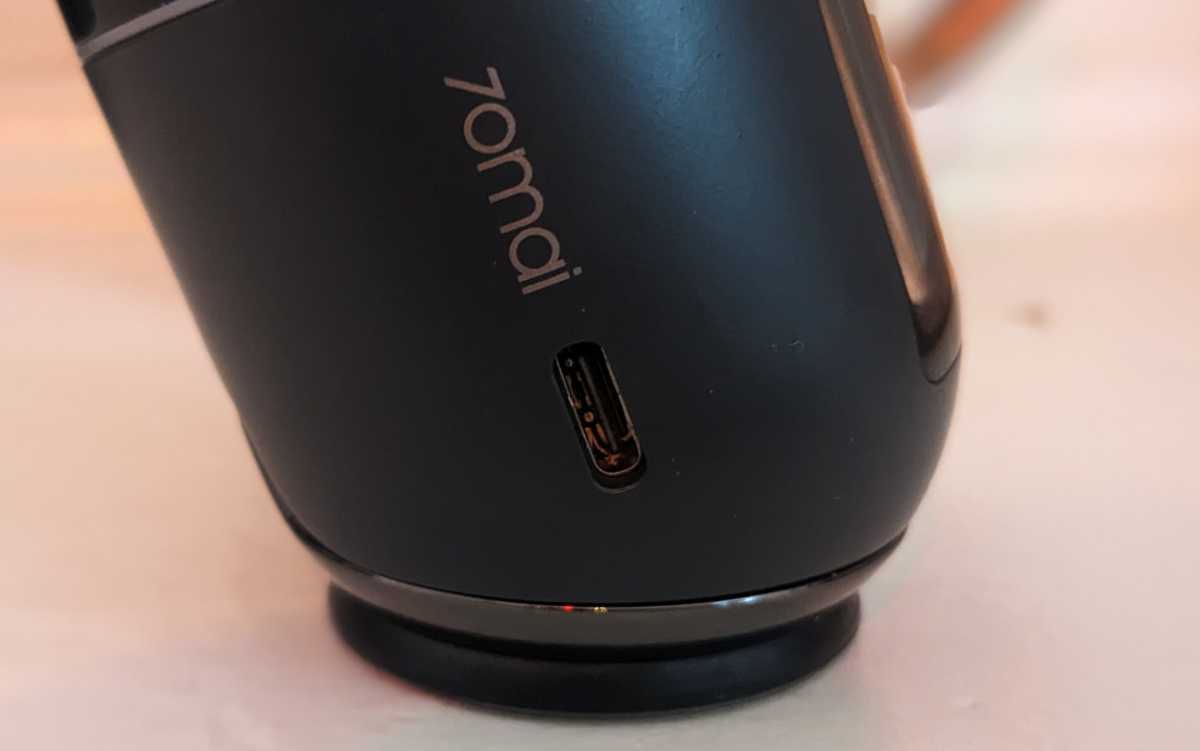 I do it for the sake of you readers (and because it's my job), but on my own, this is a non-starter. I asked the company about telemetry and they assured me that no data is being gathered. The response seemed sincere, and indeed it would not be an easy deal to grab video data, which is relatively massive.
Still, when I buy something, I don't want to be forced online before using it.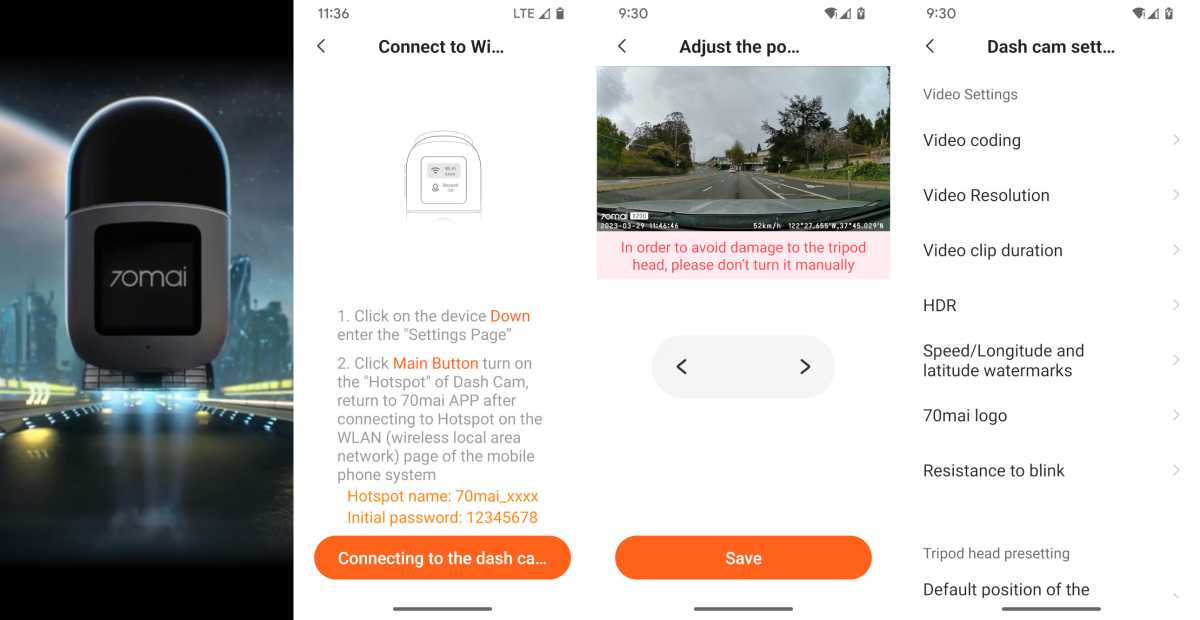 The app, as mentioned provides access to all settings, previous videos, and a live view. You may also offload video by simply attaching the unit via it's Type-C connector to a computer. That's a good thing as the 128GB of memory is internal eMMC, not on removable SD cards.
Other features are parking mode with motion detection and time-lapse captures.
70mai Dash Cam Omni captures
The Omni's 1080p video is very colorful and detailed. In fact, it compares quite well in this regard with many 1440p or 2160p dash cams. Sometimes there was shimmer and moire when the Omni's video was played back. Though noticeable, the artifacts were not particularly distracting. Given the purpose of a dash cam, we'll opt for detail every time.
We also like that the GPS info is watermarked. And yes, I never changed Km/H to MPH
Detail is retained in night captures, as is the color. Headlight flare is handled well, though a clean windshield would've shown that off to better effect. Hey, I live in a city. Schmutz happens. Note that lacking infrared, Omni interior night captures will require you to turn on your cabin lighting for best results.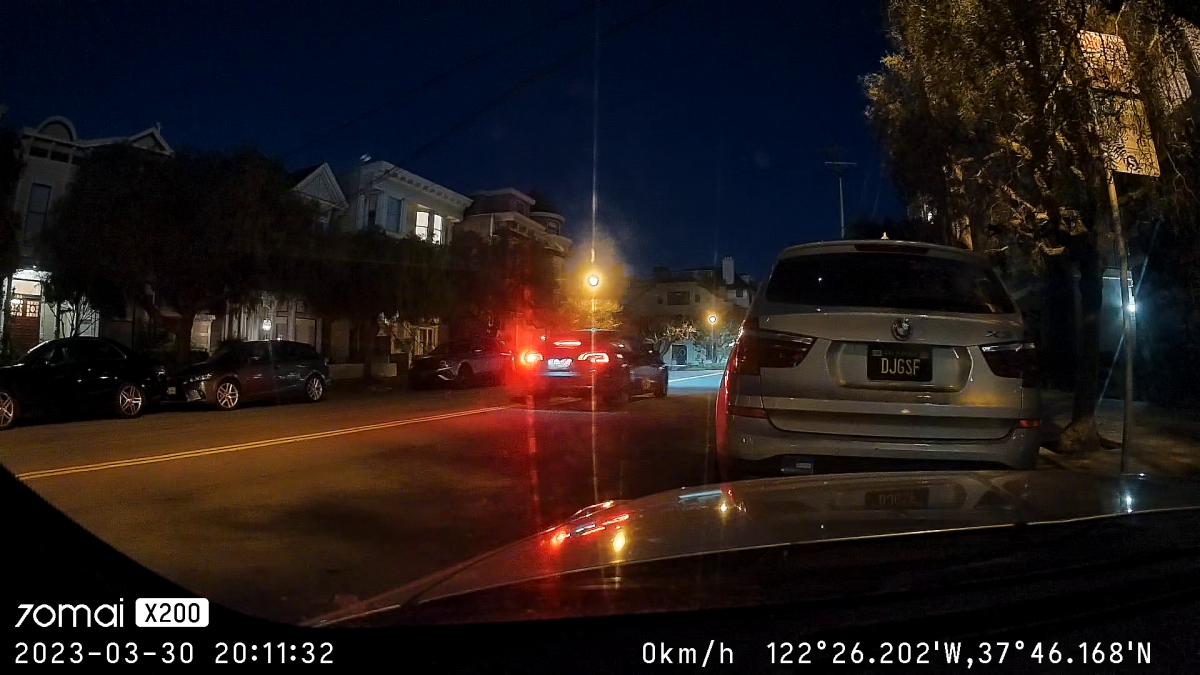 There's a 300mAh battery on board the Dash Cam Omni which allows it to capture events after a possible power failure. Admittedly, sudden power loss isn't common, but it's nice to know you're covered if it does occur.
The Dash Cam Omni takes very colorful, highly detailed video day and night. It's also proof of the high quality you can wring from 1080p captures. You don't have to throw four times the space-wasting pixels at the task.
Is the 70mai Dash Cam Omni worth it?
Though the mount makes this camera a poor fit for my parked-on-city-streets convertible, I quite like the Dash Cam Omni. It's unique and interesting, but it's also more than a novelty, as it takes detailed captures day and night. The integrated GPS and easy setup just sweeten the deal.
If you're looking for something effective that's also off the beaten path, by all means, this cutie is a contender. My biggest complaint is the register-before-use issue, which I find intrusive.