Like most big tech companies, Amazon collects large amounts of data on its users, in part of the purpose of targeting ads and training its Alexa voice models.
Look in the right places, though, and much of this data collection can be minimized or prevented, and you can even opt out of Amazon's targeted ads entirely. If you're an Amazon customer in any capacity, it's worth taking a minute to sweep through the company's labyrinthine privacy menus and put some limits on its vast data collection apparatus.
Opt out of Amazon's targeted ads
First, visit Amazon's Advertising Preferences page and select "Do not show me interest-based ads provided by Amazon." This will prevent the items you buy on the site from creepily following you around the web.
While here, you can also hit the "Delete ad data" button to remove existing information from Amazon's ad systems.
Limit Alexa data collection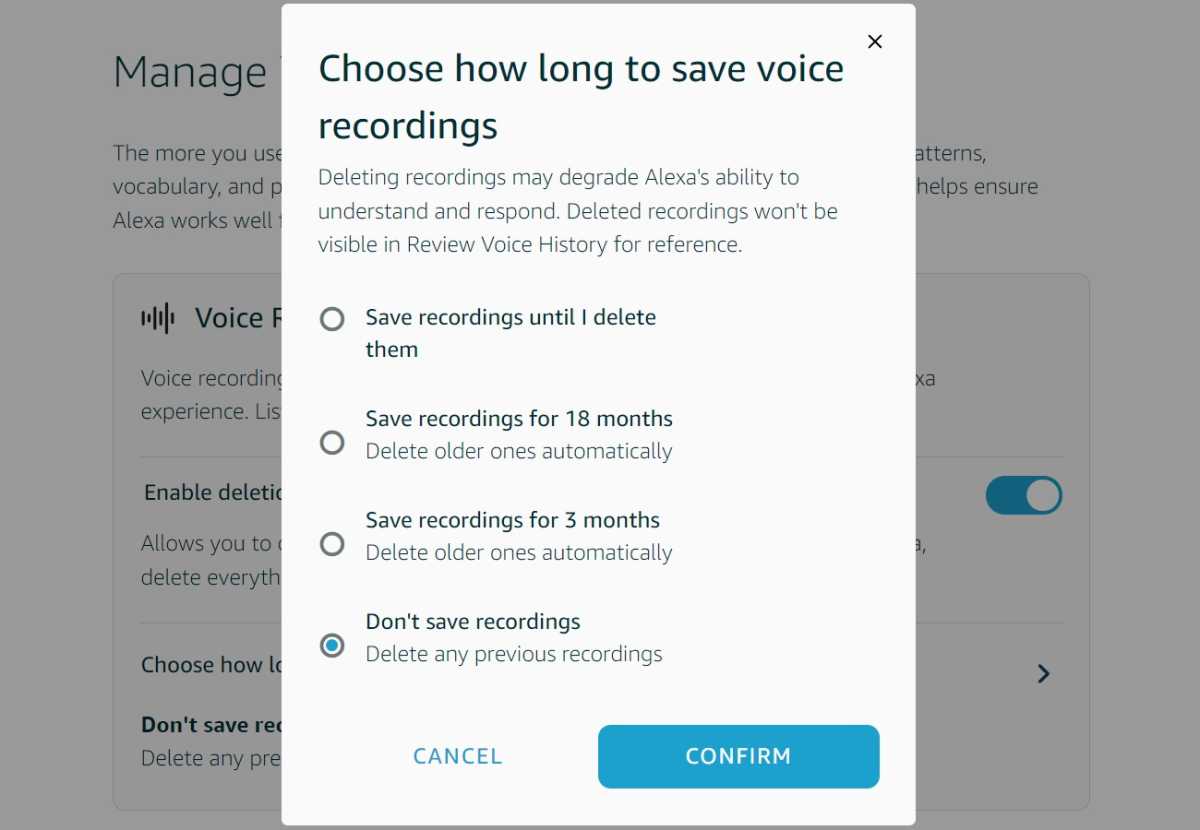 Jared Newman / Foundry
If you use an Amazon Echo speaker or other Alexa device, swing by Amazon's Alexa privacy page and make the following adjustments:
Under "Voice Recordings," click the arrow next to "Choose how long to save," then select "Don't save recordings." This stops Amazon from storing the audio of your voice commands.
Under Smart Home Device History, click the arrow next to "Choose how long to save," then select three months, the minimum timeframe available.
Repeat these steps for "Detected Sounds History."
Under "Help improve Alexa," turn off "Use of voice recordings" and "Use messages to improve transcriptions."
Minimize Amazon device data collection
Jared Newman / Foundry
If you have any Fire tablets or Kindle e-readers, you should also head to Amazon's Devices Privacy page. Select your device, then disable Device Usage Data, Interest-based ads, and Collect App Usage Data. You'll have to repeat this process for each device on the list.
Hide your Amazon browsing history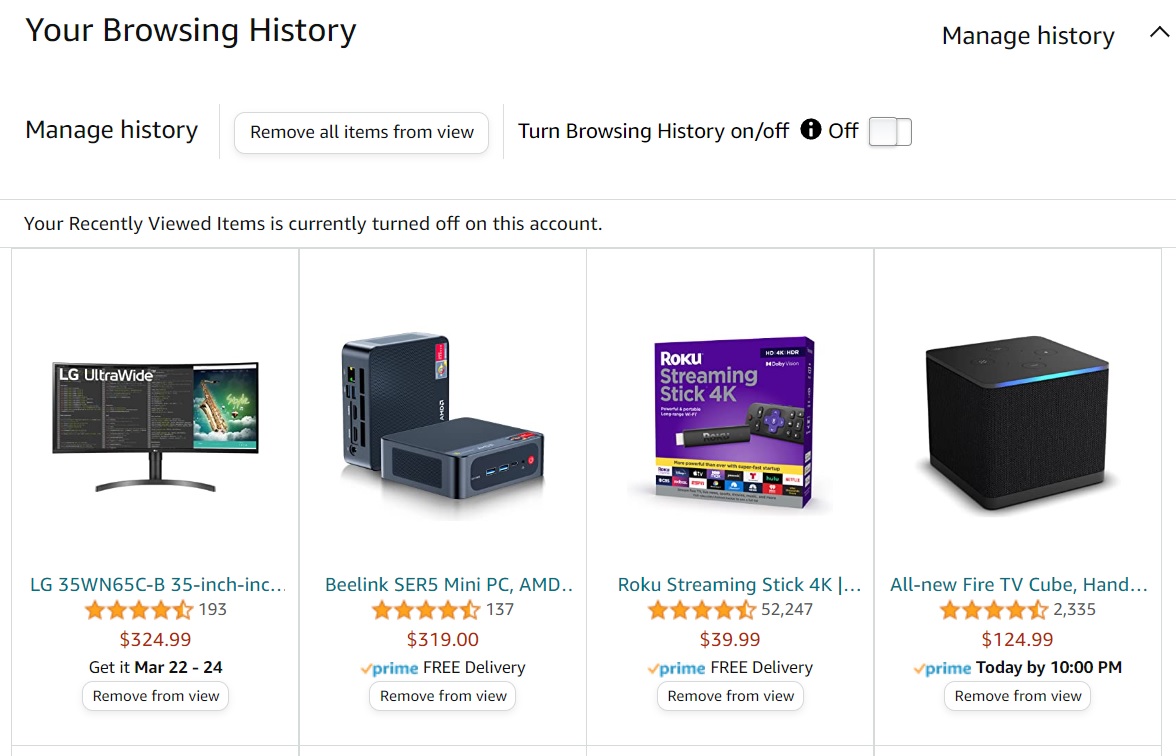 Jared Newman / Foundry
Finally, consider turning off Amazon browsing history on a shared computer if you don't want other folks seeing what you looked for. Head to Amazon's Browsing History page, click the down arrow next to "Manage History," then toggle Turn Browsing History on/off.
Sign up for Jared's Advisorator tech advice newsletter to get quick tips like this every week.